HOW DOES IT WORK?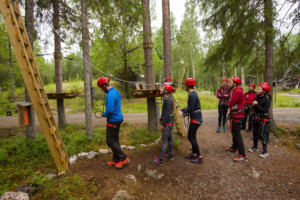 1.    Book your visit on our website or take a chance on our drop-in equipment.
2.    Read and sign our safety rules. Pay if you not have prepaid.
3.    We will help you put on the equipment.
4.    You are going to undergo an introduction in our introduction course.
5.    Now you are ready to climb on your own!